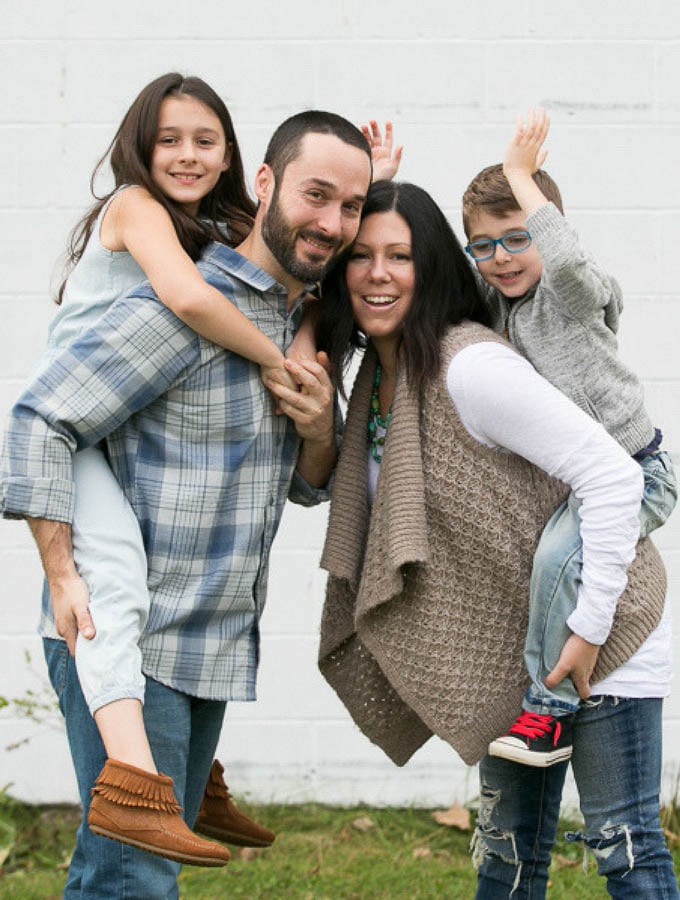 Hi, I'm Jim, the creator, and founder of Sip and Feast. I also happen to be the cook, photographer, videographer, chief technology officer, and most importantly, husband to my wife and co-conspirator, Tara, and father to our two amazing children, Sammy and James.
The bottom line is I am obsessed with great food and love nothing more than cooking for the ones I love. I truly believe that when food is prepared with love, it becomes so much more than a meal - it is an experience that is shared and remembered for years to come.
I've been cooking since I was a kid in Long Island, New York where my Italian grandmother patiently and generously shared all her culinary wisdom with me. From there, my obsession with preparing delicious food using the best ingredients possible has continued to grow, culminating in the creation of Sip and Feast.
Since New York is where our roots are, you will notice that most of our recipes are for Italian-American food that hails from the Northeastern United States. From homemade New York pizza to Sunday gravy with meatballs and chicken parmigiana, here you'll find many familiar dishes that are unique to this region.
Every now and then, we'll add an authentic Italian recipe as well. For example, let's take spaghetti carbonara. I make it with guanciale and Pecorino Romano, the exact way it's made in Italy. But, I also don't get dogmatic and frequently point out that you should use what is locally available to you. Pancetta or bacon is ok. Seriously, it is!
So what will you find here? Step-by-step instructions and photos to easily illustrate how to make the best Italian-American dishes.
We will only share shortcuts when they are time-tested and approved. No 7-minute Bolognese, or 10-minute Sunday sauce, or anything else that kills quality for time's sake. After all, this is our passion, and we feel that some things should never be rushed.
You'll also find recipes for cocktails. Some will be new recipes, others will be our take on the tried and true. Either way, the cocktail recipes we share here will be delicious and beautiful.
So take a look around, let us know if you like something, or if a recipe didn't work out, we want to know that too! Constructive criticism is always welcome as it only helps us to improve YOUR experience with Sip and Feast.
One more thing. Creating YouTube videos for the more difficult recipes is one of our goals. We release 1 new video every Friday at 10:30 AM EST on the Sip and Feast YouTube channel. Some people learn better through video. Definitely subscribe if you're that type of person! Oh, and you'll get to see me, with minimal acting. I promise😅
Thanks for stopping by, and happy Feasting!