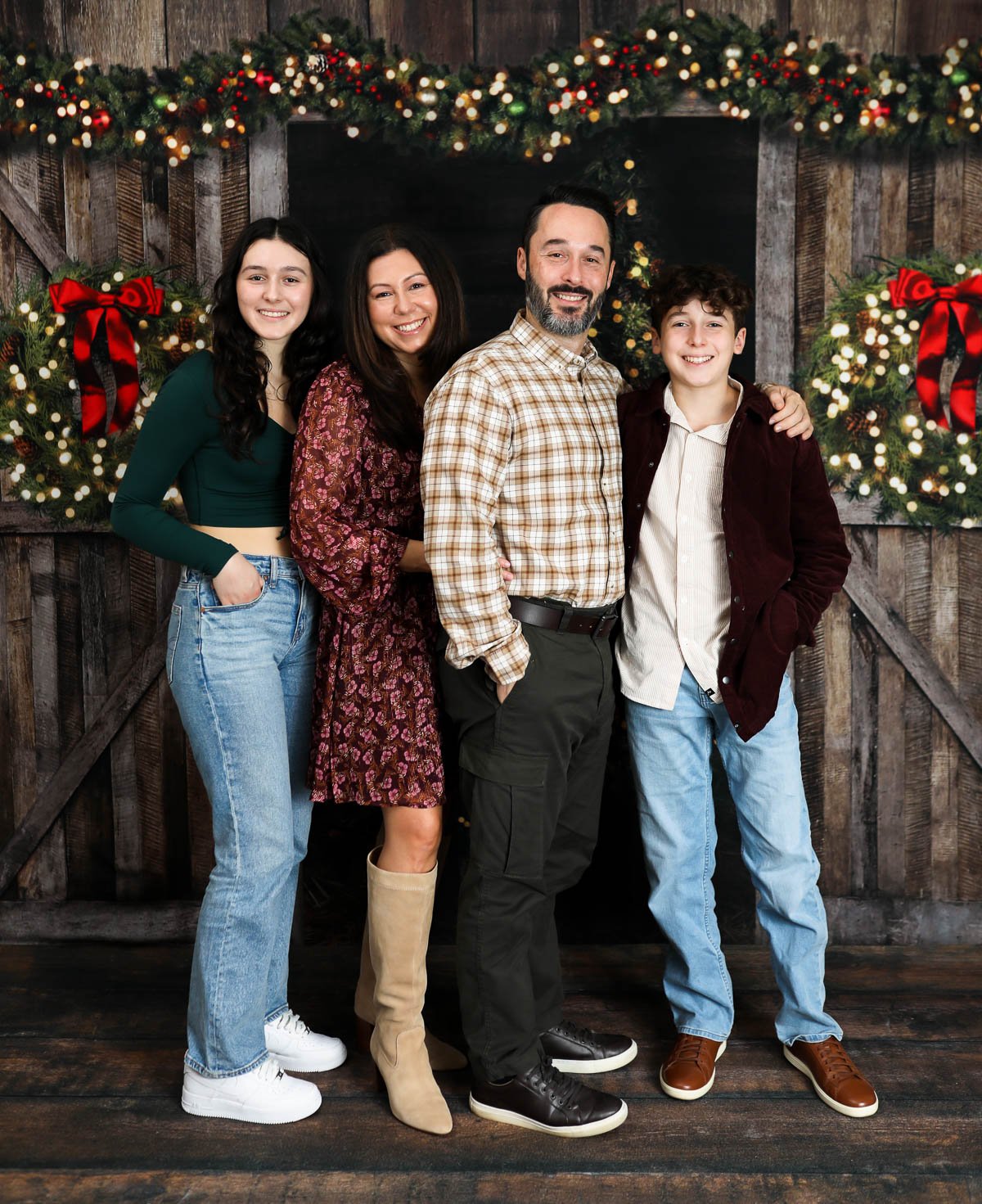 Welcome to Sip and Feast, your go-to resource for Italian-American, and New York-inspired food.
I'm James Delmage, the founder of Sip and Feast, but you can call me Jim. Together with my wife, Tara, we develop, test, and perfect recipes, photograph our creations, provide instructional and entertaining YouTube videos, and talk, talk, and talk some more about New York-centric food on The Sip and Feast Podcast.
The Sip and Feast website is a collection of mostly Italian-American recipes, many with a New York spin.
Our goal is to provide the clearest, best instructions to make delicious meals at home for your family. For each of our well-tested recipes, you'll find step-by-step instructions and top tips to help you gain the confidence to make them yourself.
How we got here
I grew up cooking alongside my grandma in my childhood home on Long Island. She'd often prepare meals for our entire family and I always had to be part of the prep! In fact, many of the recipes here are ones she taught me, like zucchini soup with broken spaghetti, pasta e fagioli, and Italian wedding soup.
In addition to a lifetime of cooking knowledge bestowed on me by my grandma, I spent a number of years working in various food establishments, delis, and bakeries, all of which influenced the recipes you'll find at Sip and Feast.
Throughout my college years, my friends knew me as the guy who could whip up spaghetti and meatballs or a bacon egg and cheese sandwich in the wee hours of the morning.
After college I traded equities and futures on Wall Street, all the while continuing to make delicious meals for Tara, and later our two children.
In 2018 I reached a point where I decided to turn my passion for food into something bigger. I wanted to help others and leave a legacy for my kids, so I bought a camera, learned how to photograph food, and Sip and Feast was born! Since then I've made it my mission to bring you the best, most instructional recipes and cooking videos.
Video changed everything
It was a slow go at first, but what really propelled the growth of Sip and Feast was our YouTube videos. I believe that video is a critical component of instruction since it allows viewers to see that the person behind the recipes actually knows what they're doing, and affords them an opportunity to really get to know that person in a way more intimate than blogging can ever do. If you're reading this now, it's highly likely you found us on YouTube, since that's where most of our followers originate.
Another mission of mine was for Tara to exit the corporate world and join me, which she did in early 2022. Mission accomplished!
Since then Sip and Feast has received recognition through various media outlets, including a mention by the incredible actor, Paul Walter Hauser on LIVE with Kelly and Ryan, Big Frog 104, and an invitation to attend YouTube's Creator Summit in Palm Springs where I was honored to brush shoulders with 120 of the biggest YouTubers in the world. I was also named YouTube's Creator on the Rise in November of 2021.
The bottom line is I've always been obsessed with great food and love nothing more than cooking for the ones I love. I truly believe that when food is prepared with love, it becomes so much more than a meal – it is an experience that is shared and remembered for years to come.
For more details on the Sip and Feast back story, check out Podcast Episode 1.
What you'll find here
Since our roots are in Long Island, New York, you'll notice that most of our recipes are for Italian-American food that hails from the Northeastern United States. From homemade New York pizza to Sunday gravy with meatballs and chicken parmigiana, you'll find many tried and true dishes that are unique to this region.
Every now and then, we'll add an authentic Italian recipe as well. For example, let's take spaghetti carbonara. I make it with guanciale and Pecorino Romano, the exact way it's made in Rome. But, I also don't get dogmatic and frequently point out that you should use what is locally available to you. Pancetta or bacon is ok. Seriously, it is!
We also make many recipes that aren't Italian-American, but have a New York flair, like our Deli-style macaroni salad and potato salad.
You'll also find recipes for cocktails. Some will be new recipes, others will be our take on the tried and true. Either way, the cocktail recipes we share here will be delicious and beautiful.
While perusing our Dessert category, you'll find some classic Italian sweets, like cannoli, tiramisu, and biscotti, along with non-Italian treats like linzer cookies and Tara's famous chocolate chip scones.
Lastly, you'll find various ways to engage and follow along with us, including our email newsletter, YouTube, Facebook, and Instagram.
What you won't find here are recipes or content bought or produced by others, nor will you find "hands and pans" style videos that have zero personality and often aren't even the blog owner's own hands!
I find that hosted video where we get deep into technique and how to actually cook is the best way to communicate with you. Cooking is not a paint-by-numbers 30-second TikTok video.
It just isn't.
All those extremely short videos do is give you the wrong idea of what it takes to reliably and properly make a recipe that tastes great.
Through our long-form videos and accompanying recipe blog posts with process shots and topically relevant information, you can see that I am actually the person behind the recipes, that I can cook well, but that I also make mistakes. I show you everything!
So take a look around, and let us know if you like something; if a recipe didn't work out, we want to know that too! Constructive criticism is always welcome as it only helps us to improve YOUR experience with Sip and Feast.
How to support us
The best way to support Sip and Feast is through our Patreon page. You'll not only receive responses faster than you would on other platforms, but you'll gain access to original content available only to members, including videos and podcasts. When you support us monetarily it helps a ton and allows us to continue putting forth quality content and recipes you can trust. We couldn't be more grateful for our Patreon supporters!
-James Delmage