Are you looking for an amazing fish recipe?  If yes, then you need to try our pan seared swordfish with olives and capers!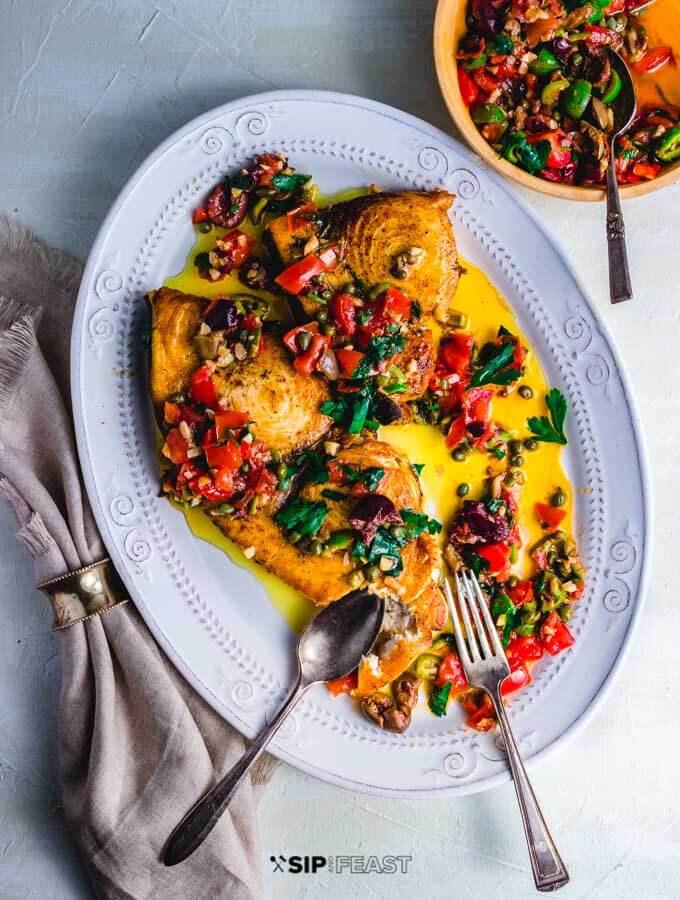 The whole dish can be made in under 30 minutes.  That's what's great about making most Italian fish dishes!
This is an adaptation of a Sicilian recipe I've had in many New York Italian restaurants.
Some variations on the sauce in this recipe include the addition of pine nuts, raisins, and anchovies.  I think the simple fresh flavors in our recipe go really well with the pan seared swordfish, but feel free to add any Italian ingredients you like.
…