What could possibly be more comforting than the smell of a tray of Italian-American style lasagna fresh from the oven? Beneath the crispy, melty top lies layers upon layers of cheesy, saucy goodness. A creamy ricotta and herb mixture is slathered between thin sheets of pasta, each of which is topped with mozzarella, Pecorino Romano, and a hearty meat ragu, culminating in one of the most beloved of all Italian-American baked pasta dishes.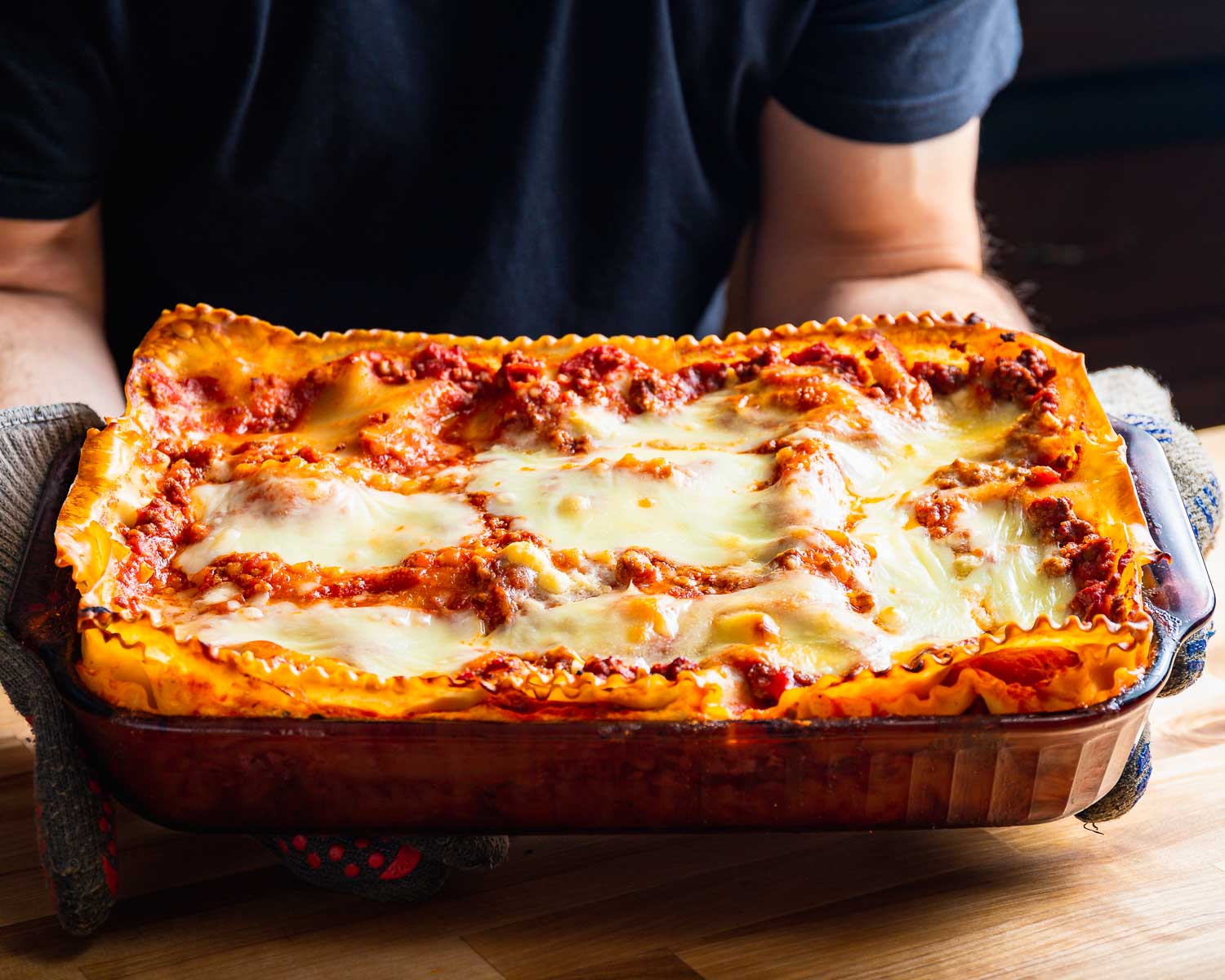 American Lasagna is a recognizable menu staple in many Italian eateries. It is one that is pleasing to even the fussiest of eaters making it a dish that is sure to please a crowd.
In fact, you will often find lasagna on the tables of many Italian-American families on holidays, such as Thanksgiving (served as the first course way before the turkey), Christmas, and Easter.
It's relatively simple to make, freezes well, and as I said, pleases even the pickiest and hungriest of crowds.
…