This spicy sausage, potato, and kale soup is perfect for those cool nights where you want something to warm your belly and your soul. The spicy sausage warms you from within, and the potatoes, beans, and kale add additional dimensions of flavor and texture. Serve with some crusty bread, a drizzle of good olive oil, and a sprinkle of cheese, and you've got yourself a hearty and satisfying meal.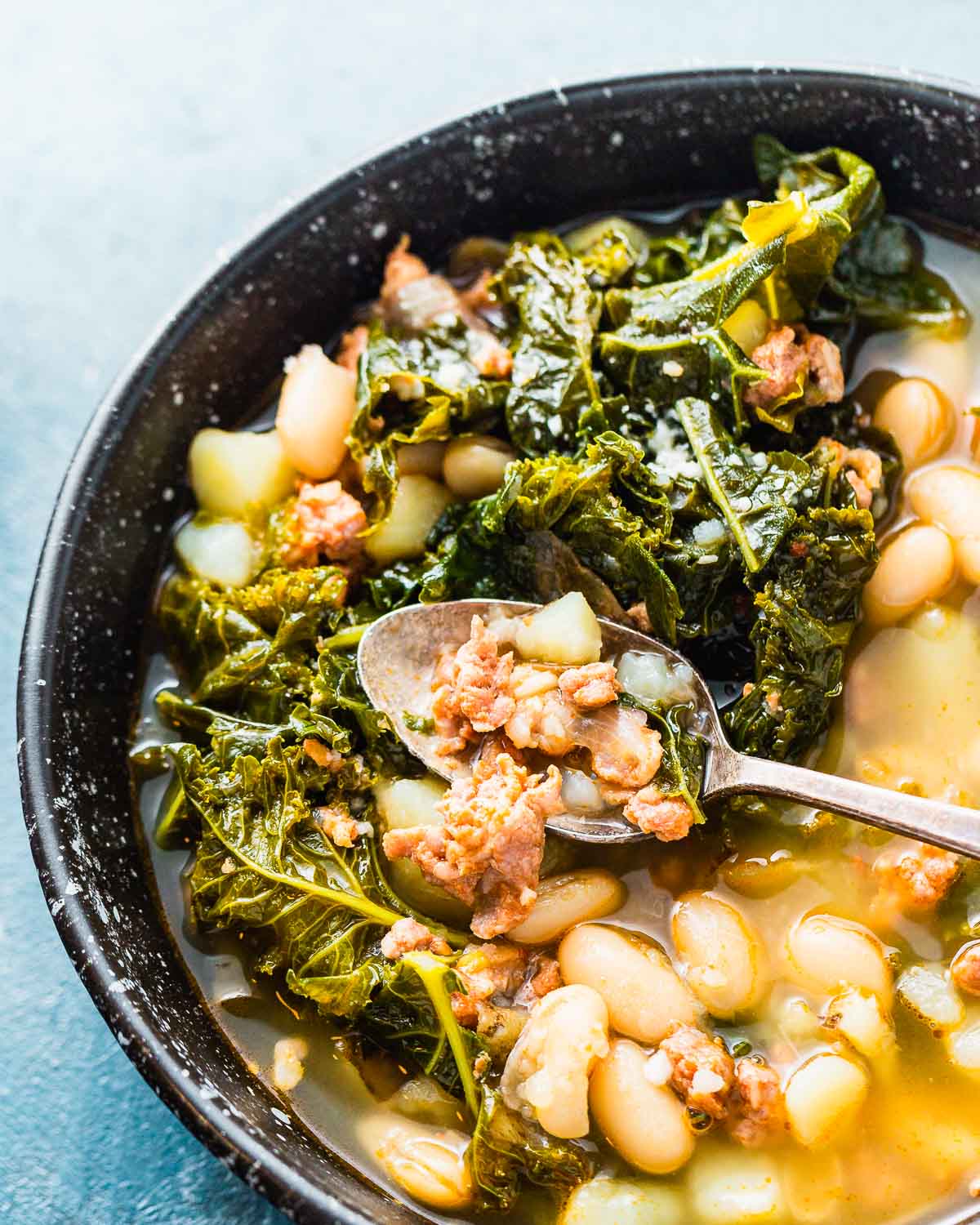 Some would argue that soup is not a meal, but I can't think of a more complete meal than this nourishing sausage potato and kale soup.
Which is why this is such a hit in our home, especially on weeknights!
That, and it is so simple to make. Almost too simple.
…