Pancetta and peas are the perfect flavor combo!  By themselves, they make a bright and flavorful side dish.  Combine them with shell pasta and you'll have a complete meal that's easy to make and can be on your table in about 30 minutes!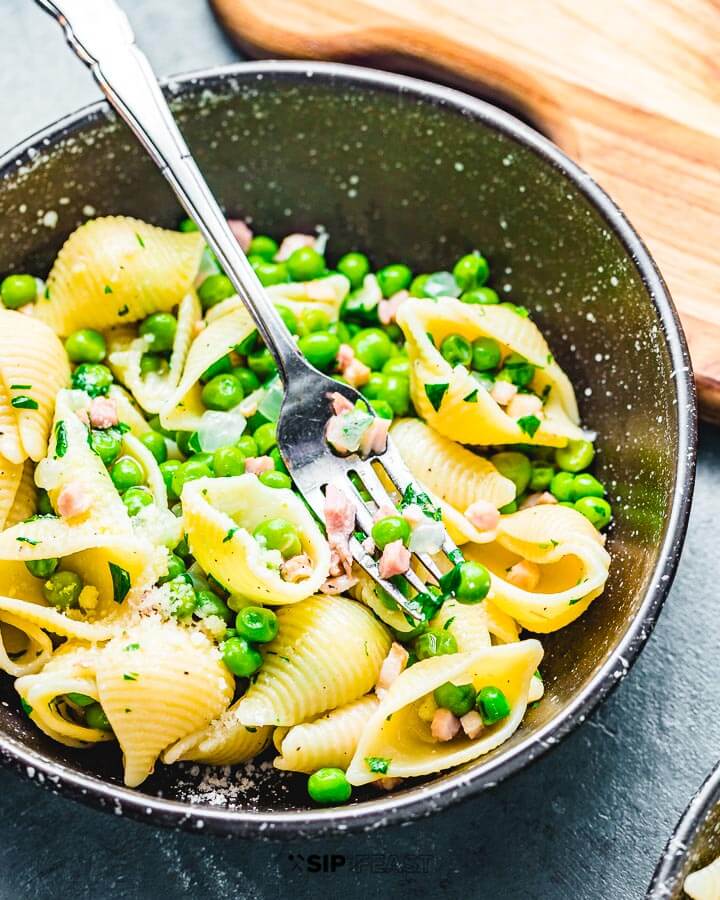 This post is sponsored through a paid partnership with Citterio USA.  All thoughts and opinions are my own.
To make this dish even simpler we used the super versatile Citterio Cubetti pancetta.  It comes already diced, making it a cinch to create this dish!  Seriously this is a fast recipe that we love for busy weeknights.  Get the pasta boiling early on, saute the pancetta, then onions and garlic, add in the peas and pasta, cook for a few more minutes and it's all done.
…