Marinated mushrooms are a most welcome addition to any antipasto platter or charcuterie board. Our recipe combines fresh orange zest and juice, garlic, white vinegar, parsley, and extra virgin olive oil to make quite possibly the best marinated mushrooms you've had. Skip the jarred stuff, and make these!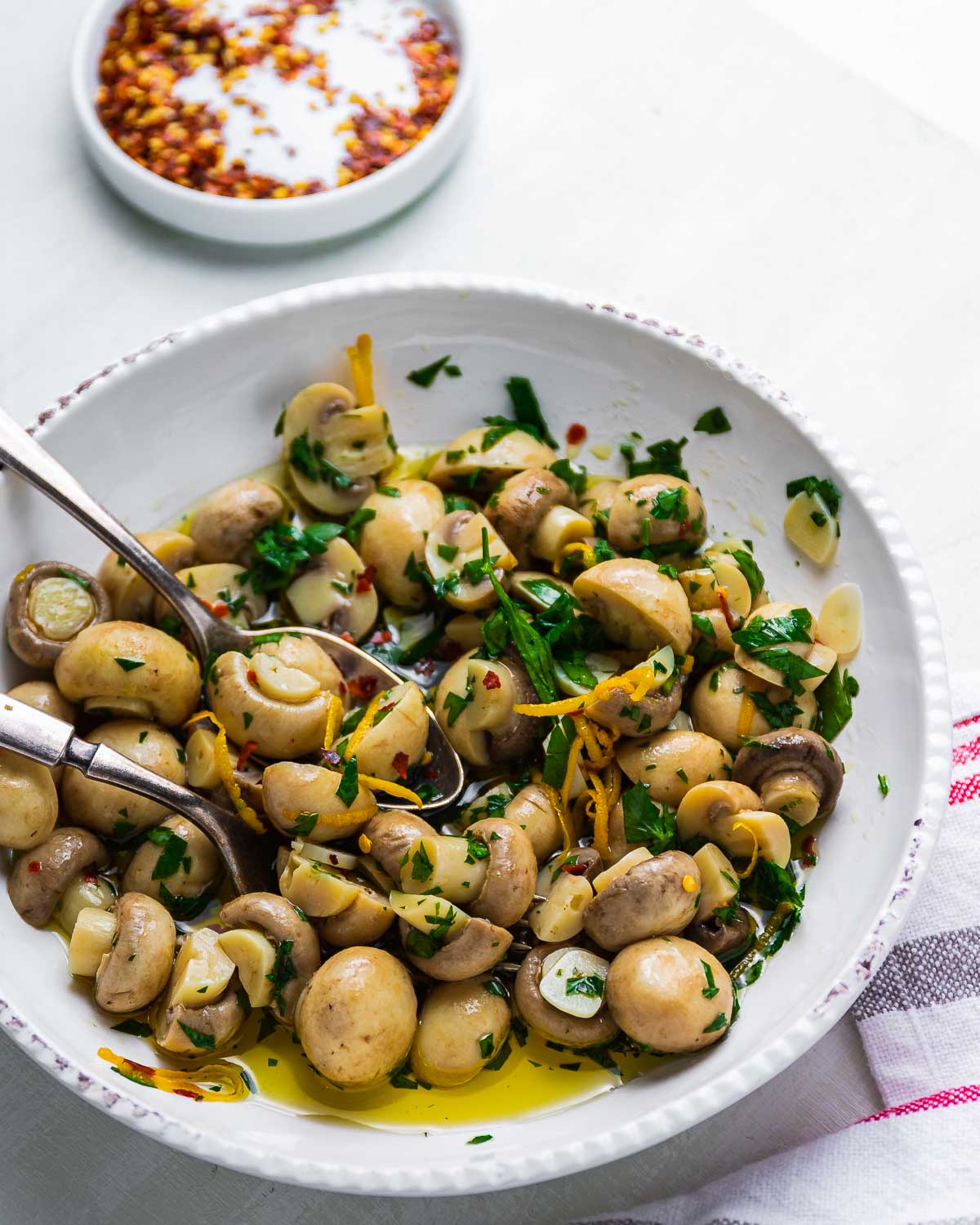 Any chance I get to make things in advance, I take. And these marinated mushrooms can be made days or even a week ahead of time.
In fact, these actually taste better after hanging out in the refrigerator for a few days, absorbing all the vinegary, orangey goodness the marinade includes.
It's as if mushrooms are nature's sponges, meant to just absorb all the wonderful flavors of their surroundings.
…