This recipe for the Oliveto Cocktail is a copy-cat from the Minneapolis craft cocktail lounge, Marvel Bar. The Oliveto combines bright and fragrant extra virgin olive oil, lemon juice, gin, Licor 43 (aka Cuarenta y Tres), and an egg white for the smoothest, silkiest, sexiest cocktail you may ever drink.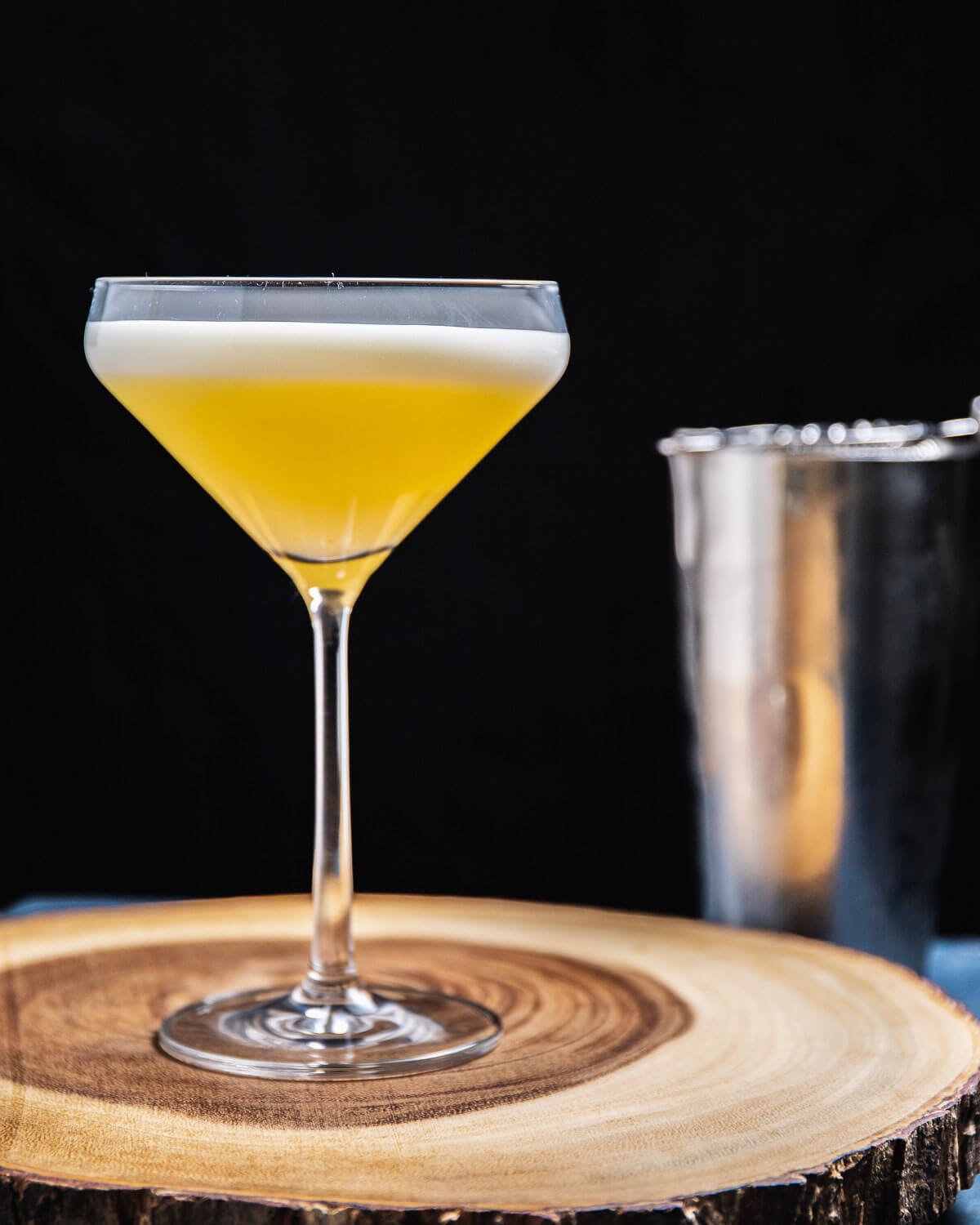 You may be thinking, "Olive oil in a cocktail?".
Trust me, it WORKS. The combination of the acidic lemon juice and frothy egg white, cuts through the oil so you're left with a beautiful cocktail filled with notes of vanilla, citrus, and a subdued hint of olive oil.
Which Olive Oil Should I Use For The Oliveto?
A trip to the grocery store may leave you dizzy from the plethora of olive oil options available today.
…