The Limoncello Spritz is a delightful combination of limoncello, prosecco, and club soda that will transport you to an Italian lemon grove. Add some mint and lemon slices for color, and you've got a simple cocktail that is also easy on the eyes.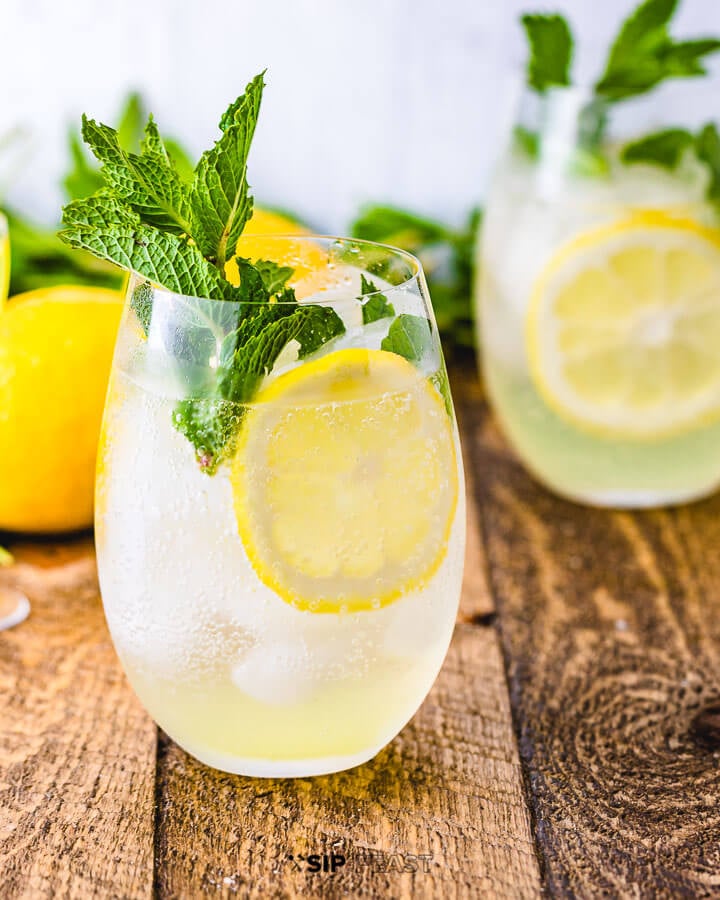 The Perfect Cocktail For Lemon Lovers
I absolutely adore lemon flavored food and drink, especially in summer. The bright, sunny flavor that lemon imparts on anything it surrounds, is delightful.
If you love lemon, then the Limoncello Spritz is for you.
It's light, refreshing, very easy to make, making it the perfect cocktail for summer gatherings.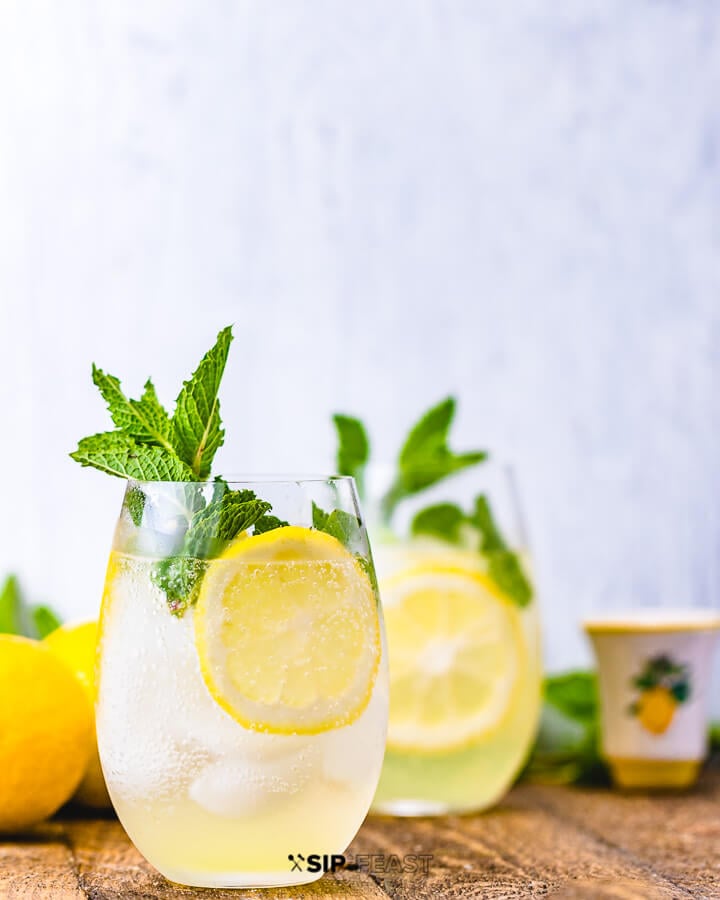 What Is In A Limoncello Spritz?
Well, like most spritzes, there is prosecco, club soda and ice. And of course limoncello! We added some mint and lemon slices to this spritz, but feel free to get creative with garnishes!
Here are some fun facts on limoncello:
It is an Italian liqueur that hails from the Amalfi coast and is usually served as an apperitivo (before a meal), or a digestivo (after a meal) to aid in digestion.
It is typically served chilled in small ceramic glasses and is meant to be sipped slowly, and savored.
Many Italians make their own limoncello by combining lemon peels, sugar and vodka or other neutral tasting alcohol. More on that later.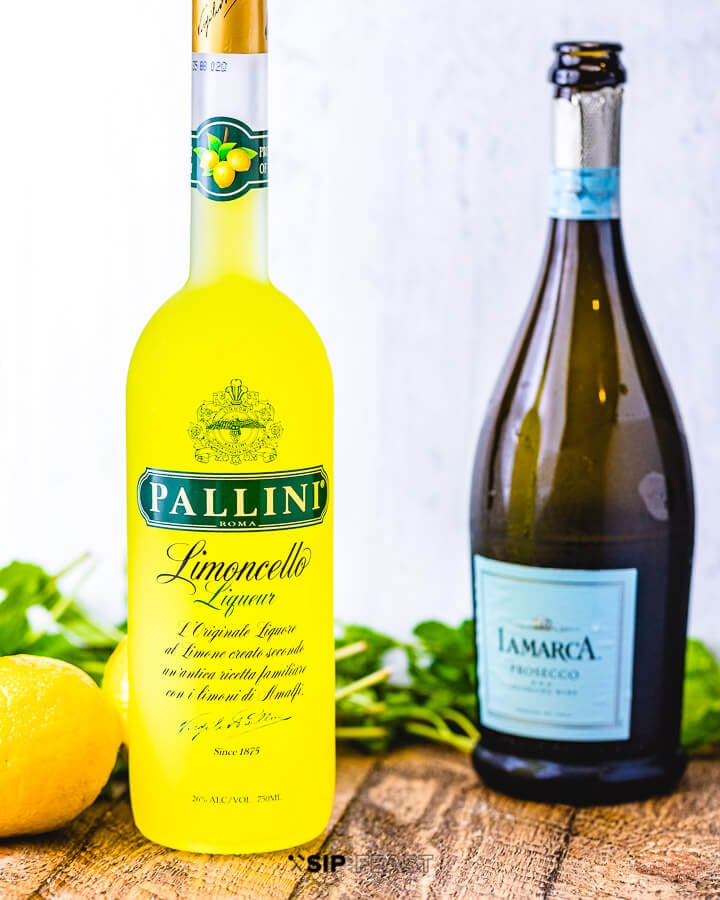 How To Make The Limoncello Spritz
First, gather your ingredients, and fill a glass with ice. We love using wine glasses for spritzes, but you could use a pint, highball, or rocks glass as well.
Using a jigger or measuring cup, fill the glass with 2 oz of limoncello, 3 oz prosecco and 1 oz of club soda.
Give the drink a quick stir and then add your garnishes.
That's all – you're ready to serve!
Didn't I say this was easy?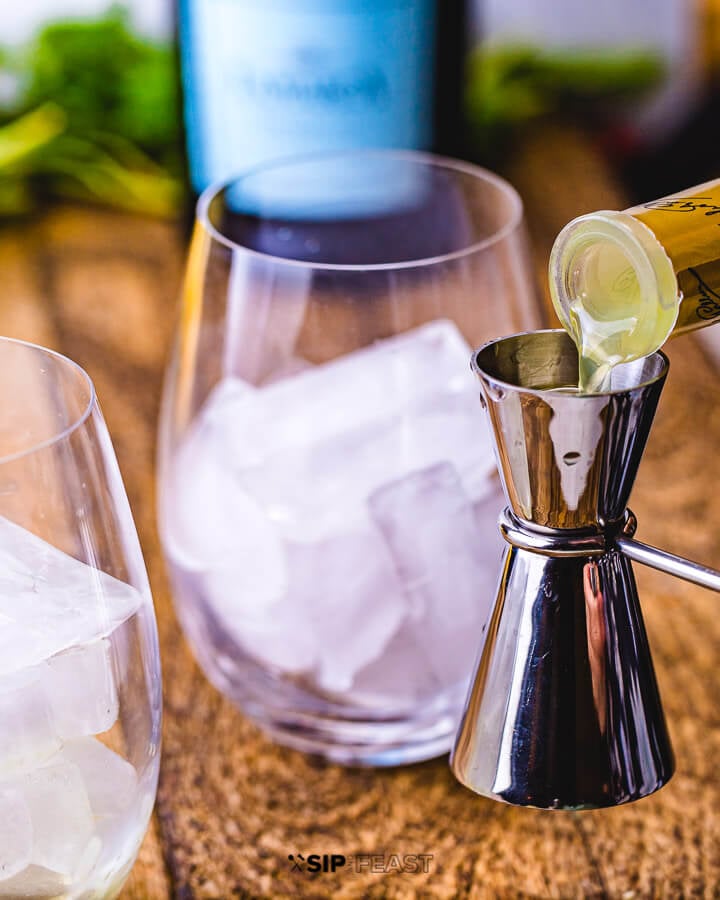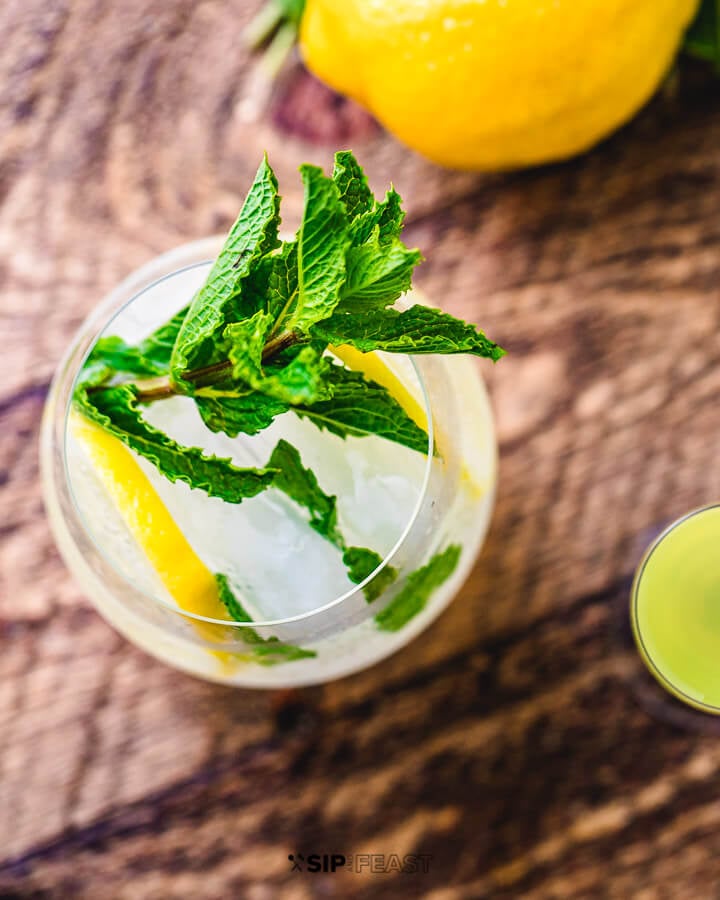 Other Drinks with Prosecco
Here are some other great spritz style cocktails you can easily whip up for a group, or for one.
Food to Serve with Limoncello Spritz
This is the perfect drink to serve before a meal. This drink works incredibly well at summer gatherings where the grill is in use which is why I'm recommending some of our lighter-summery type fare. Consider serving before, or alongside any of the following:
If you've enjoyed this Limoncello Spritz Cocktail or any recipe on this blog please let us know in the comments! We would love to hear how you did and it's nice to show others as well. Thanks! FOLLOW US on Instagram, Pinterest, and Facebook.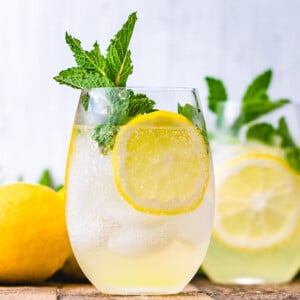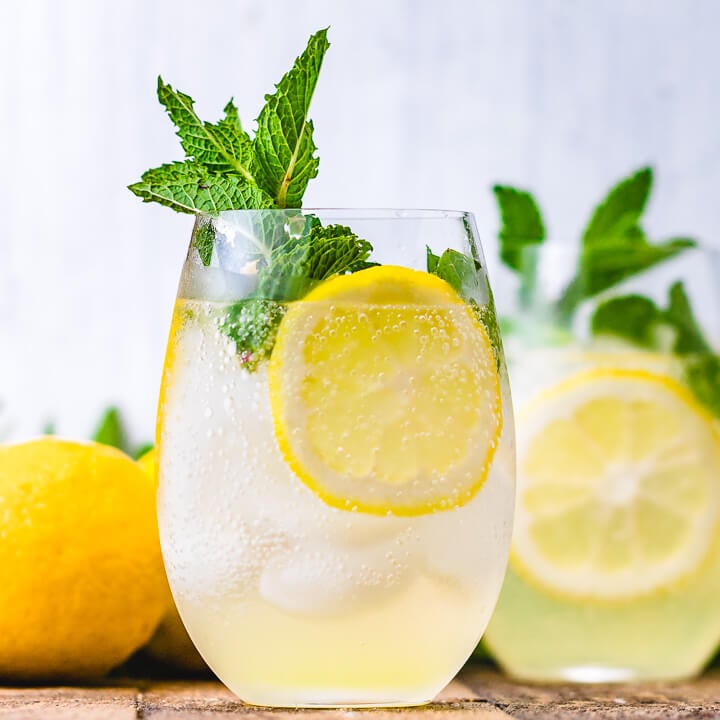 A delicious and refreshing cocktail that combines prosecco, club soda, and of course, limoncello!
Ingredients
2

oz

limoncello

3

oz

prosecco

1

oz

club soda

1

cup

ice

1

sprig

mint (optional - for garnish)

3

slices

lemon (optional - for garnish)
Instructions
Add ice to a glass of your choice.

Add the limoncello, followed by the prosecco and club soda.

Add garnishes of mint and lemon, if desired.
Notes
You can be totally creative with your additions and garnishes to this drink. Consider any of the following:
Berries, such as strawberries, blackberries, or blueberries would be a welcome addition!
Herbal garnishes, such as rosemary sprigs, basil, or even lavender would pair wonderfully!
Flavored seltzers could definitely be used in lieu of club soda, but will slightly change the flavor.
Nutrition
Calories:
257
kcal
|
Carbohydrates:
22.7
g
|
Sugar:
21.8
g
Nutrition information is automatically calculated, so should only be used as an approximation.