Podcast: Play in new window | Download (Duration: 58:47 — 85.2MB)
Subscribe or Follow Apple Podcasts | Google Podcasts | Spotify | Amazon Music | RSS | More
It's back to school season and for many families that means busier, tighter schedules. To help, we've compiled a list of the best 30-minute meals that are actually doable!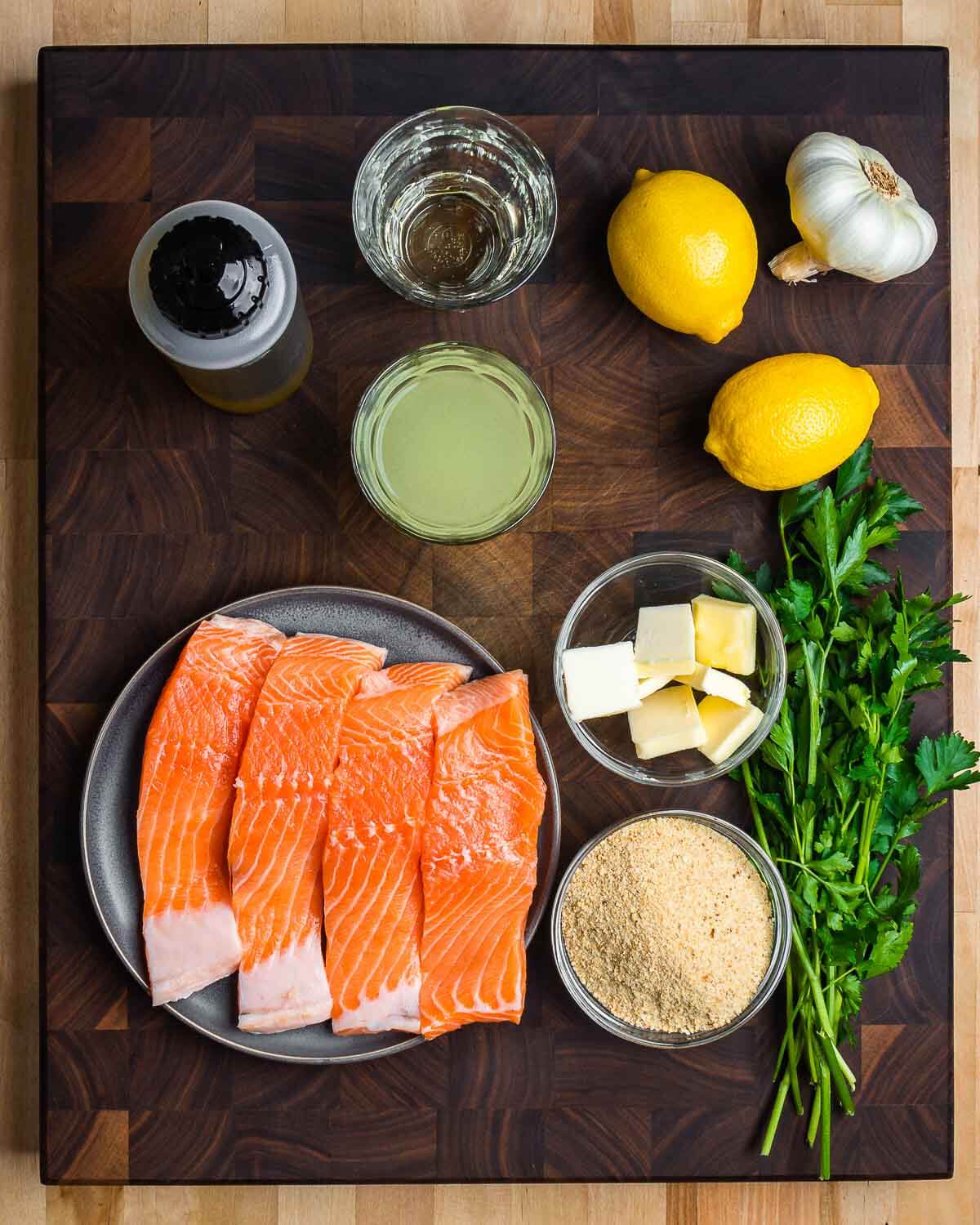 If you prefer video, watch the full episode 11 YouTube video version.
When schedules get busy, take-out is often the "easy button" of choice, but that can get expensive and annoying!
In the time we spent lamenting over where to order from and what to order, we could have prepared a simple 30-minute meal.
In this episode, we discuss some of our favorite 30-minute meals, such as baked salmon oreganata, shrimp scampi, and pasta aglio e olio, plus a few tips to get you through busy weeknights in an economical way.
We also share why chicken meals are more challenging to make in 30 minutes, and that while sheet pan dinners are great for cleanup, they often take longer than 30 minutes, especially if you count the 10-15 minutes it takes to preheat your oven.
Food news
We also introduced a new segment where we discuss some current food related news and trends.
Included in our discussion are the Subway name change challenge and the Hugo Spritz as the Drink of Summer 2023.
We also pondered the question, "How early is too early for Fall food and drink?".
Resources
If you enjoyed the Doable 30-Minute Meals episode, leave us a comment below and let us know!
We love your questions. Please send them to [email protected] (remove the 11111 for our contact). There's no question not worth asking.
If you enjoy our weekly podcast, support us on Patreon and you will get 2 more bonus episodes each month!
Thanks for listening!
For a complete list of all podcast episodes, visit our podcast episode page.